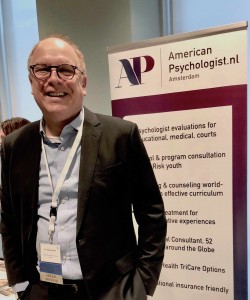 Every so many conferences you get out of the conference what you hope to get out of it, and that's certainly what happened in London this month. iCAAD is an addiction and mental health centered conference where professionals worldwide come to London to talk of "stuff". "Stuff" like — why certain types of treatment work better than others, and why certain types of people respond better than others to treatment, etc. etc. This year however, I found out what I respond to best: Generosity of others. And so what did I learn? To give back! It's that easy, and what a wonderful world this could be, if we all practiced it everyday. So, let's go on to it!
What generous act can you tell me you gave back today, and how did it go? What did you learn about yourself? Want to learn more about yourself and your influences, then may I introduce you to OnSite?
OnSite is a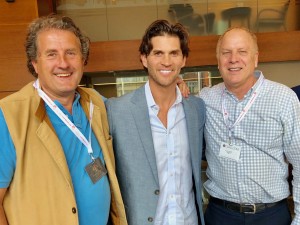 center run by Miles Adox the guy in the center, and both Mark Fenwick (the therapist on the left) and myself on the right have used this (7-10-14 day) program successfully in getting in touch with our feelings and true selves, working through trauma in a very safe environment.
Want to learn more, or find a different self-realization program for yourself? Let's connect! I look forward to it, to lead you the right direction in taking better care of yourself!